Custom Map Apps
We create beautiful offline maps for the regions you need. Offline maps are very cost effective, no expensive cellular data is needed. We integrate offline mapps in any iPhone or iPad app you can think of. Some examples are:
city or region promotion (with your points of interest added)

guide for your people on the road

real estate agents

surveillance and security

anybody who needs to know where to go!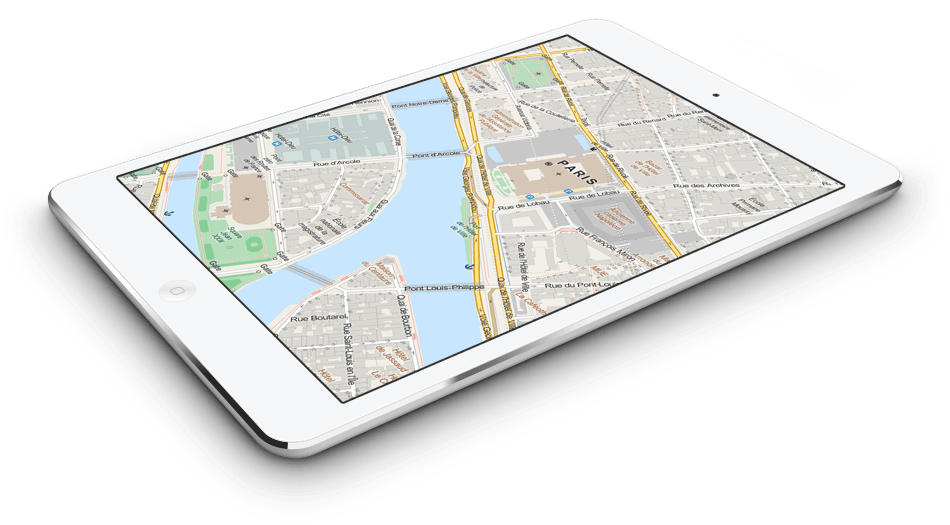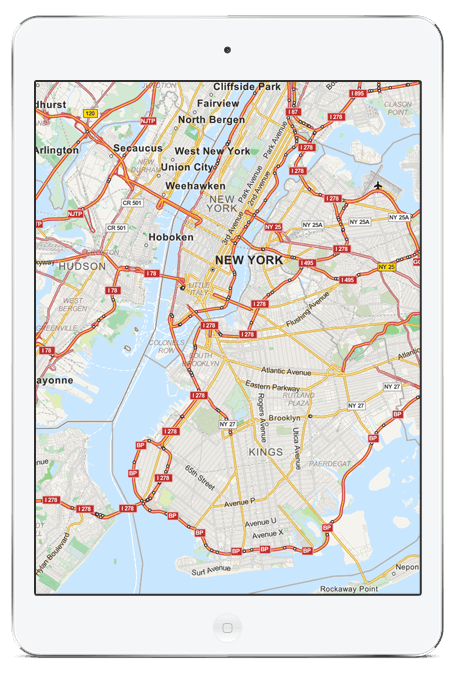 Overview
A beautiful overview map of NYC. This map shows an overview whith attention to readability. The map is not cluttered, the important features are perfectly readable.

High Detail
The high detail view shows all the detail you need. Streetnames, one way streets and building names. The detail view is not cluttered with all kind of symbols.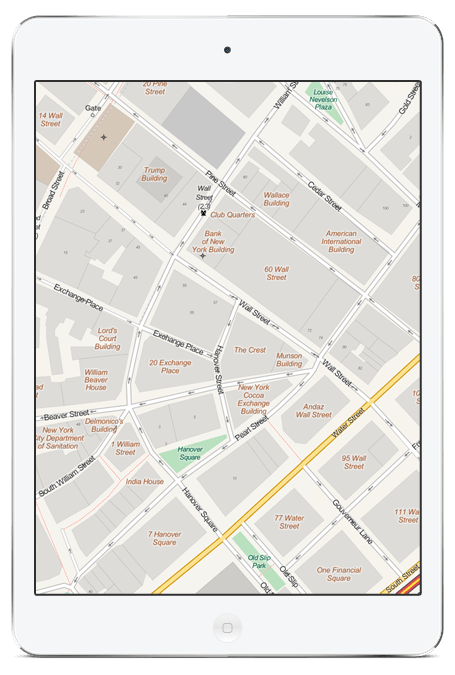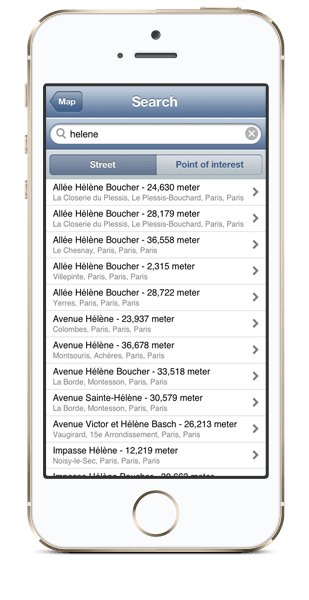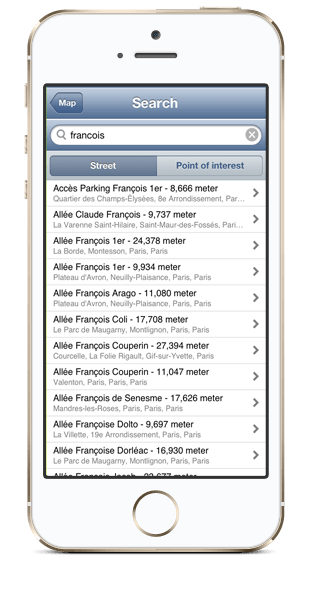 Streetnames and points of interest
In addition to maps we offer databases with all the streetnames and points of interest to go with the map. Our searchengine offers:
Full text search
Independent of diacritics
Independent of ligatures
Blazing fast performance
This makes that you can search for "helene" without the accents and find "Hélène" without having to enter all the accents yourself. This also works for ligatures like "æ", "ç" or the German "ß". Just enter those symbols as "a", "c" or "s" and the search engine will give you the results as if those difficult accents and ligatures did not exist. And even better, the results will show the accents and ligatures!